Krasnodar Kray Zoning Planning Project
The Environmental Protection Book is a most important part of the Krasnodar region zoning project.
Environmental Centre IFPA completed the development of the Environmental Protection Book in 2007.
This development was aimed at:
- planning projects support in handling environmental issues,
- evaluation of possible environmental conflicts and problems for the purpose of prevention or mitigation in the subsequent developmental or other business activities, end
- preparation of stable and environmentally substantiated implementation of projected activities.
The Environmental Protection Book was based on analysis of documents, write-ups and information presented by design establishments including Giprogor Urban Development and Design Institute, Kubangeologiya Mineral Resource and Geoecology Company of Krasnodar region, Uralniiproyekt Institute of Russian Academy of Architecture and Construction Sciences, Giprovodkhoz water management and design institute, and Institute of territorial development of Krasnodar region.
The preparatory works for the Environmental Protection Book included :

- analysis of the state of environment and social and economic situation in the Krasnodar region;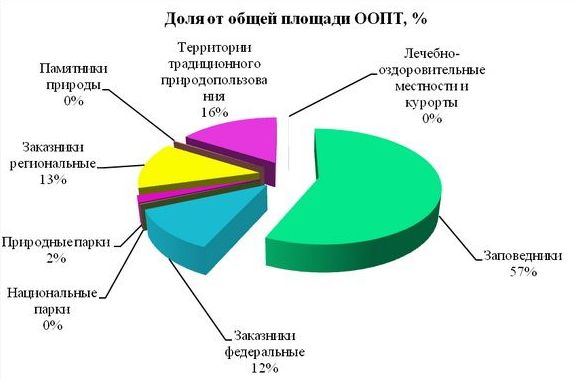 - analysis of historic environmental, geological and other territorial constraints to be allowed for in allocation of new developments;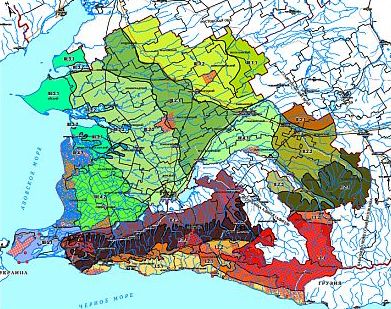 The scheme of geological-ecological zoning of the territory of Krasnodar region on hazardous geological processes.
- development of the package of environmental protection measures aimed at prevention and/or mitigation of developments' negative environmental impacts.

The analytical materials covered both terrestrial facilities and marine facilities (sea ports of the Azov-Black Sea coast of the Krasnodar region), their state, existing problems and development prospects.