The Project of Developing Sochi as a 'Moutain Climate Resort' for 2006-2014
Location – Russian Black Sea coast in the region of Krasnodar Kray.
Client – Directorate of the Sochi Development Federal Target Program.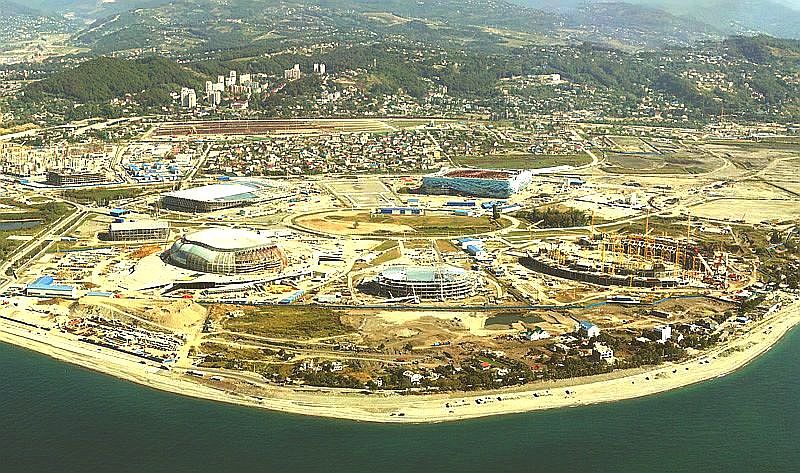 In 2006 the Government of Russia developed a 'Federal Target Program' for 'Developing Sochi as a Mountain Climate Resort in 2006-2014'.
The program pursues the following key goals:
· Support the XXII Winter Olympic and XI Winter Par(a)Olympic Games of
2014 scheduled in Sochi;
· Develop Sochi infrastructure and create conditions for making the place a
world-level Mountain Climate Resort, first in Russia;
· Provide Russian athletes with high-class training centers for their winter
sports;
· Make sure the place can welcome winter sports competitions of
international and all-Russia scale.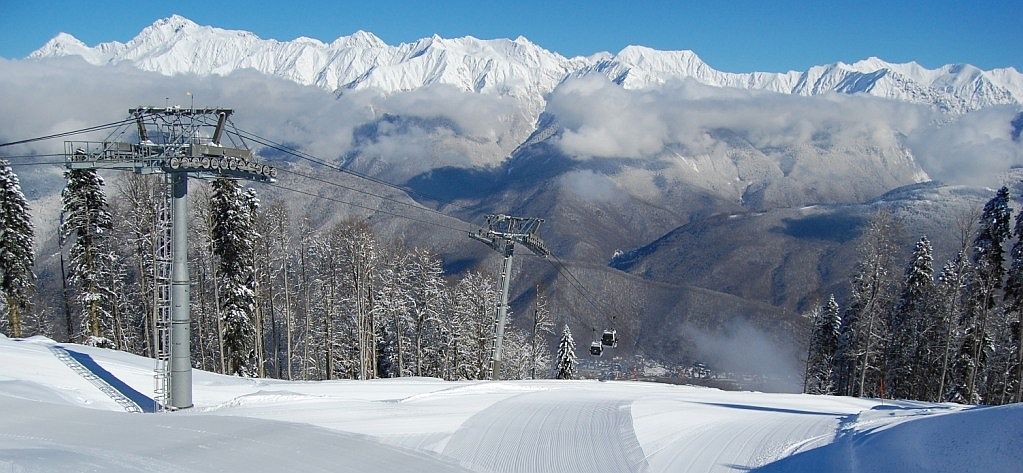 Under the said governmental program Environmental Centre IFPA has completed the following:
2006. A Strategic Environmental Assessment (SEA) made to international standards applying to candidate city bids.
The objective of the study was to identify key impacts, including residual impacts and potential cumulative effects associated with each venue, and to provide a "toolkit" of environmental mitigation measures to reduce or eliminate potential adverse environmental consequences of the proposed Sochi 2014 Winter Games.
The SEA was based upon a review of documents, reports and information supplied by various design parties, such as FGUP Ros-NIPI-Urbanistiki, FGUP GhiproGor (Russian Urban Development and Investment Institute), OOO SK StroyProfi, OOO InzhZaschita, OOO Everina, OOO Architekturny Alyans, OOO RostovGhiproShakht, etc, including Ecocenter in-house data.
In developing the SEA, professional experience and expert judgement of specialists in urban planning, design and construction, environmental protection and other related fields of knowledge were enlisted.
2007. Developing an Environmental Impact Assessment (EIA) covering both existing and proposed new venues and taking into account the following:
· Functional zoning of Sochi National Park and other Specially Protected
Nature Territories;
· Russian and international environmental requirements.
The work to develop the EIA included:
· A review of the extent of the research completed up to date and
covering the environmental, social and economic conditions of the area;
· A scrutiny of the environmental, geological and other restrictions,
discussed in the applicable Russian legislation, and IOC requirements;
· A preliminary qualitative evaluation of the level of potential impacts
associated with the construction and operation of the venues (including
their functioning after the 2014 Games);
· A description of the IOC requirements and compliance feasibility;
· Proposals for mitigation, prevention and/or minimization of adverse
environmental impacts.
The time the EIA was being developed coincided with the period when the following two urban documents were under preparation:
· Sochi Territorial Zoning Planning for Hosting the Venues Envisaged by the
FTP ('Program for Developing Sochi as a Mountain Climate Resort in 2006-
2014'); and
· Finalizing the Draft Master Plan of Krasnaya Polyana Sports and Tourist
Mountain Climate Resort to Accommodate the Development of Sochi as a
Mountain Climate Resort (52,000 ha).
The Environmental Impact Assessment was based upon a review of findings of several field studies conducted on location, other documents and reports supplied by design organizations, such as FGUP Ros-NIPI-Urbanistiki, FGUP GhiproGor (Russian Urban Development and Investment Institute), OOO SK StroyProfi, OOO InzhZaschita, OOO Everina, OOO Architekturny Alyans, OOO RostovGhiproShakht, OAO RosStroyIzyskaniya, ZAO NIPI InzhGeo, GUP KubanGeologiya, etc.
Use was made of findings of many years of continual monitoring and research of local flora and fauna conducted by highly experienced biologists and environmentalists representing Sochi National Park and a number of other Sochi-based research and development institutions.
Field research and remote sensing (aeiral and satellite imagery) in individual characteristic zones in the area were performed between October 2006 and late January 2007. The scope included a survey of landscapes, soils, hydrogeological and geomorphological conditions. A specialized geophysical, seismological, field botanic and dendrological research was put through.
Remote-sensing and GIS methods were used in the EIA. This made the following possible:
· take into account the spatial differentiation of the area;
· prepare a finer, more specific territorially differentiated forecast of the
potential consequences of the Olympic construction with relation to the
ecosystems of Sochi National Park;
· develop a set of measures for protecting flora and fauna, paying
attention to natural features specific to just this or that construction site;
· Shift some of the sports venue locations and improve local urban planning
in response to the developed forecast of nearby geological hazards; and
· Develop a set of measures, varying from one zone to the next, to
provide engineering protection to the area and safeguard it from
hazardous geological developments.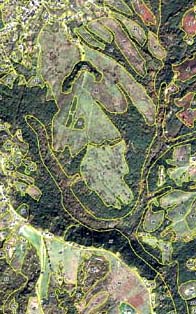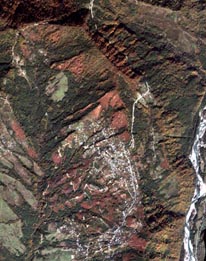 2007. Developing a System of Integrated Environmental Monitoring as a tool for surveillance of the entire environment in Sochi National Park and adjacent area both during the construction of Olympic sports and associated facilities and once they are up and running. The monitoring includes field research and satellite imaging.
The tasks of this monitoring include:
· Capture and fully assess the current condition of the environment;
· Assess and forecast the development of the environmental situation,
hazardous geological developments and hydrometeorological processes;
· Control the environmental compliance, including compliance with set
environmental impact limits, natural resources use limits, waste disposal
limits and environment quality standards;
· Control the fulfilment of impact mitgation and other environmental work
plans and instructions issued by governmental regulators;
· Generate and glean together credible data that would describe the
environmental status within Sochi National Park and in the Olympic
construction influence zone;
· Provide analytical and information support to both quick and long-term
environmental decisionmaking; and
· Prepare, update and issue the required environmental reports.
The monitoring program was made specific to each sports venue or tourist site.
GIS techniques and tools were used in developing this monitoring system.
Please, see more detailed list of executed works in the following sections: Project archive 2007-2008, Project archive 2009-2010.