International Cooperation
ENVIRONMENTAL CENTRE IFPA IS A GATEWAY INTO THE GLOBAL
NETWORK OF INDEPENDENT ORGANIZATIONS WORKING
IN THE WORLD MARKET OF ENVIRONMENTAL SERVICES.

Inogen Environmental Alliance® global organization formed by the companies working at the market of environmental services and to make the highest quality of our creed.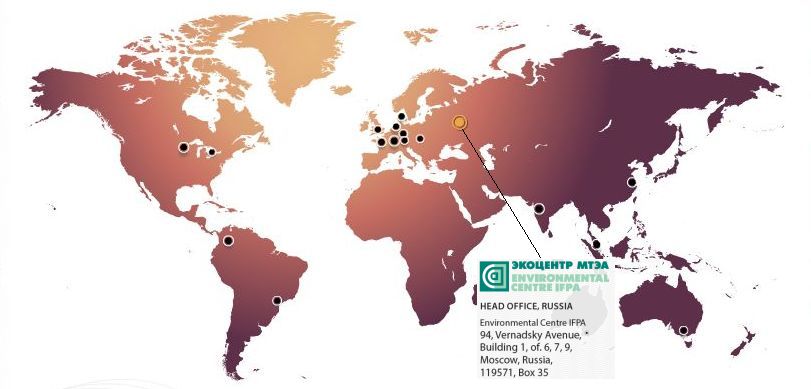 In late 2005

Environmental Ñentre IFPA

became a member of an international pool of peer companies in Inogen Environmental Alliance.

Each Associate member of Inogen is well established in their country or region. Inogen Environmental Alliance offers more than 100 offices world-wide, more than 4,500 employees, and experience in more than 120 countries.
Being a member of the alliance, Ecocentre provides its services through Inogen or on Inogen's recommendation to multinational companies doing business in Russia.
At the same time Environmental Ñentre IFPA through Inogen provides environmental services to the experts for the Russian companies around the world. Each of these experts knows the situation local knowledge whereas Environmental Centre IFPA has well-established regulatory relationships.
The customer, turning to the Environmental Ñentre IFPA, receives the necessary service from to the single contact person that is responsible for execution at a high technological level and quality.
ENVIRONMENTAL CENTRE IFPA IS A PERMANENT MEMBER OF THE INTERNATIONAL FUEL AND POWER ASSOCIATION.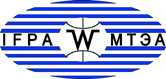 IFPA is an international public organization, a voluntary union of scientists and businessmen that was created in Russia for the goals of making every possible move to contribute to the development of international relationships in order to focus the scientific and technological potential of thinktanks and scientists from different countries on tackling the burning issues on the agenda of today's production industry, today's practices in sustainable use and recovery of fuel and energy resources and today's environment in the various regions on the planet.
With support from governments and both its corporate and individual members, the latter being a large group of independent experts from various countries, IFPA pulls through a hefty amount of research and development work in the key challenges of the power industry.
IFPA is the author of the concepts of the 'New Energy Idea for the 21st Century' and 'The Strategic Sustainable Development Benchmarks for Energy Industry and People in the 21st Century'. One other program is a global project titled 'Heading for Sustainable Power Performance and Civil Society: an Action Plan'. IFPA is the originator of the Moscow-based forum of 'Energetics and Society' and the international TEK-HiTech exhibitions.